Links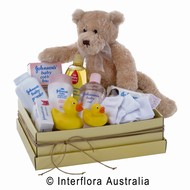 We like to provide reciprocal links to other web sites that offer similar services in different regions of the world or offer completely different services in the same geographic region as ourselves. This way we can all benefit by helping clients find us.
Please peruse and try the services below and if you would like to exchange links, please contact Woodside Florist for further information.

If you would like to have your website listed with woodside florist, please add a link to our website using one of the examples below and then email us with your relevant information so we can link you in.
Perth Florist in the City: Woodside Florist
Perth city florist with free flower delivery. Fresh flowers guaranteed supplying quality arrangements and gift hampers.
OTHER SERVICES IN OUR AREA